Concrete Repair and Resurfacing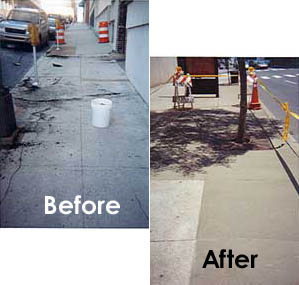 Fuller Industries, Inc. has successfully repaired and resurfaced sidewalks in downtown Nashville, TN. Our repair systems will bridge concrete degradation and cracking and is resurfaced with a broom finish texture.
Time is always critical due to pedestrian traffic. Our systems are selected in part because we can repair and resurface areas in about 2 days. Customarily sidewalks tear out and replacement requires a week or longer.
Applications Include:
Balconies

Pedestrian Areas

Parking Structures

Decorative Hardscrapes

Steps

Sidewalks

Interior Floor Resurfacing

Base System for Acid Staining
Fuller Industries receives the
ABC Excellence in Construction Award
for the Shelby Street Bridge Project!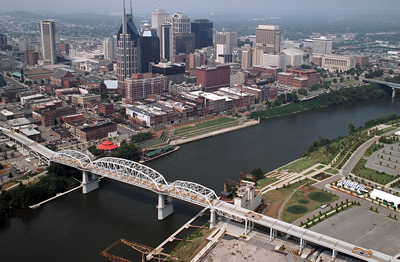 This project involved resurfacing over 25,000 square feet of the concrete bridge deck that consisted of numerous random cracks that occurred during the construction process and concrete finish textures that were not uniform. The design firm wanted a substrate repair system that would bridge the cracks and yield a wear surface that had the appearance of broom-finished concrete, similar to that found on pedestrian sidewalks. Additionally, the repair system could not alter the substrate elevations more than 1/4" - 3/8". A multi-layer repair system incorporating a fiberglass reinforced crack bridging membrane, was then resurfaced with a special polymer modified cementitious topping with a broom-finished texture.